"When I started making orchids I was looking for something to challenge my skill with copper. All I knew about them was that they had complex flowers and that people who liked orchids REALLY liked orchids. I had a hard time finding consistent photos for reference – especially of the backs of the blossoms – so I joined the local orchid society and….. I get it. Now I'm one of those people who really likes orchids. I'm excited to make as many varieties as I can – and I can rest easy knowing I'll never run out of new things to make."    -Gaige  
Few people have known for their entire lives what they'd be when they grew up. For me, it was never a question. I was always going to be an artist.
Growing up in the great Pacific Northwest, I was blessed with parents and teachers who encouraged my creativity.
My teenage years were spent skateboarding, snowboarding, and drawing, with both Seattle and it's burgeoning graffiti scene and the beautiful Cascade mountains at my fingertips.
After a couple house fires (which were totally not my fault!), it was off to Oregon, where I learned stone masonry, wood carving, and glassblowing. It was here where I met my friend and mentor Stan Dalegowski, who helped me realize my potential as an artist and that anyone with 8 fingers and 2 thumbs and a brain is only limited by their imagination. He also made me realize the importance of craftsmanship, which one of the few things I take seriously in life.
Fortunately, there are others out there like me, and my partner Clody is one of them. Since meeting her at burning man in 2013, I've done more and bigger art projects, and explored more materials than I can list.
Our friend and part time guru Ken Griswa turned us on to copper sculpture when I moved to Oakland, so we put our own spin on it and here we are, growing a garden to last a thousand years.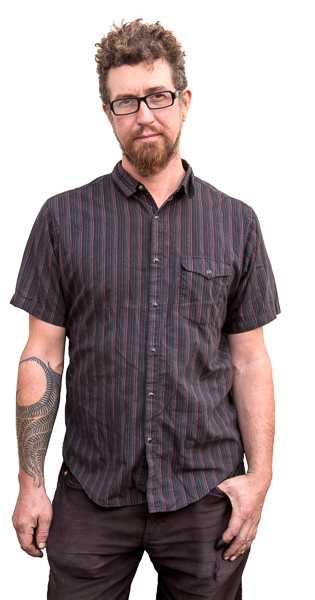 click on images to enlarge